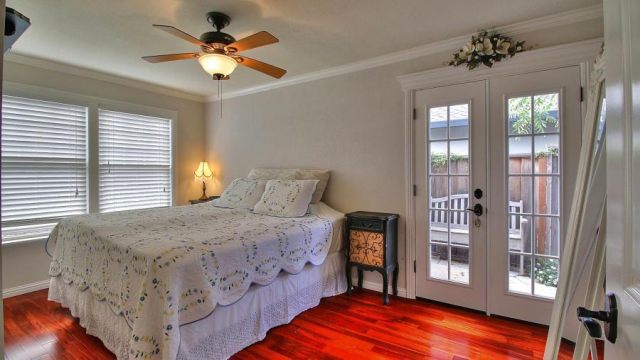 At EMD Designs we know that choosing to make additions to your home is a big decision. Your addition should combine functionality with style, while keeping with the continuity of your home, and without compromising quality. Our dedication and years of experience ensure your final design will meet all of these standards and your expectations. Whether you're looking to add a bathroom, a new studio, or an additional level, EMD Designs will be there taking your vision and turning it into a reality. Our top priority is to work hard to ensure you and the city in which you are building are satisfied. This is not always an easy task to accomplish but it is one we specialize in. By choosing EMD Designs you have the peace of mind knowing your plans will be completed to code and to your expectations.
NEW CONSTRUCTION RESIDENTIAL
INITIAL MEETING
The first step of any project starts with a face to face meeting to establish an understanding of your vision and the specific needs of your project.
We know that you have many questions about the process and look forward to answering those questions. Our goal is to ensure that you leave the initial meeting feeling comfortable and confident in your decision to hire us for your project.
At EMD Designs we pride ourselves on being more than just an excellent design company. We are professionals who truly care about the work we do and the clients we serve.    
DESIGN
After the needs of the project and your vision have been established, we get to work designing. Over the years we have learned that we will probably not create your dream design in one draft.
We know that taking your vision and turning it into something tangible is a process of designing and mostly redesigning and we like the process to happen this way. It is through this back and forth that you discover exactly what you want, and just as important, what will best serve your needs.
Throughout the designing process we keep in contact with you ensuring that the final draft is one that meets and hopefully exceeds your expectations.
PERMITTING
After the design is finalized and agreed upon, we work with the city's planning department ensuring that all codes and requirements have been met. EMD Designs will then prepare and submit all required documents to the city and will monitor the submissions until the building permit is issued.
CONSTRUCTION PHASE
After the plans have been approved you are ready to move on to the building or reconstructing phase of your project! This is an exciting but overwhelming time. There are contractors, plumbers, electricians, and possibly other professionals that will need to be hired.
Knowing who can be trusted to do a quality job at a fair price is not always easy. It is important to get a number of estimates, properly screen each professional, and ultimately make the right decision for your project.
COMPLETING YOUR PROJECT
At EMD Designs we are passionate about taking care of you and your job even after the designs have been created which is why we offer Project Management Services. You can learn more about this service on our Project Management page.
Making your vision a reality is our passion and we look forward to working with you!